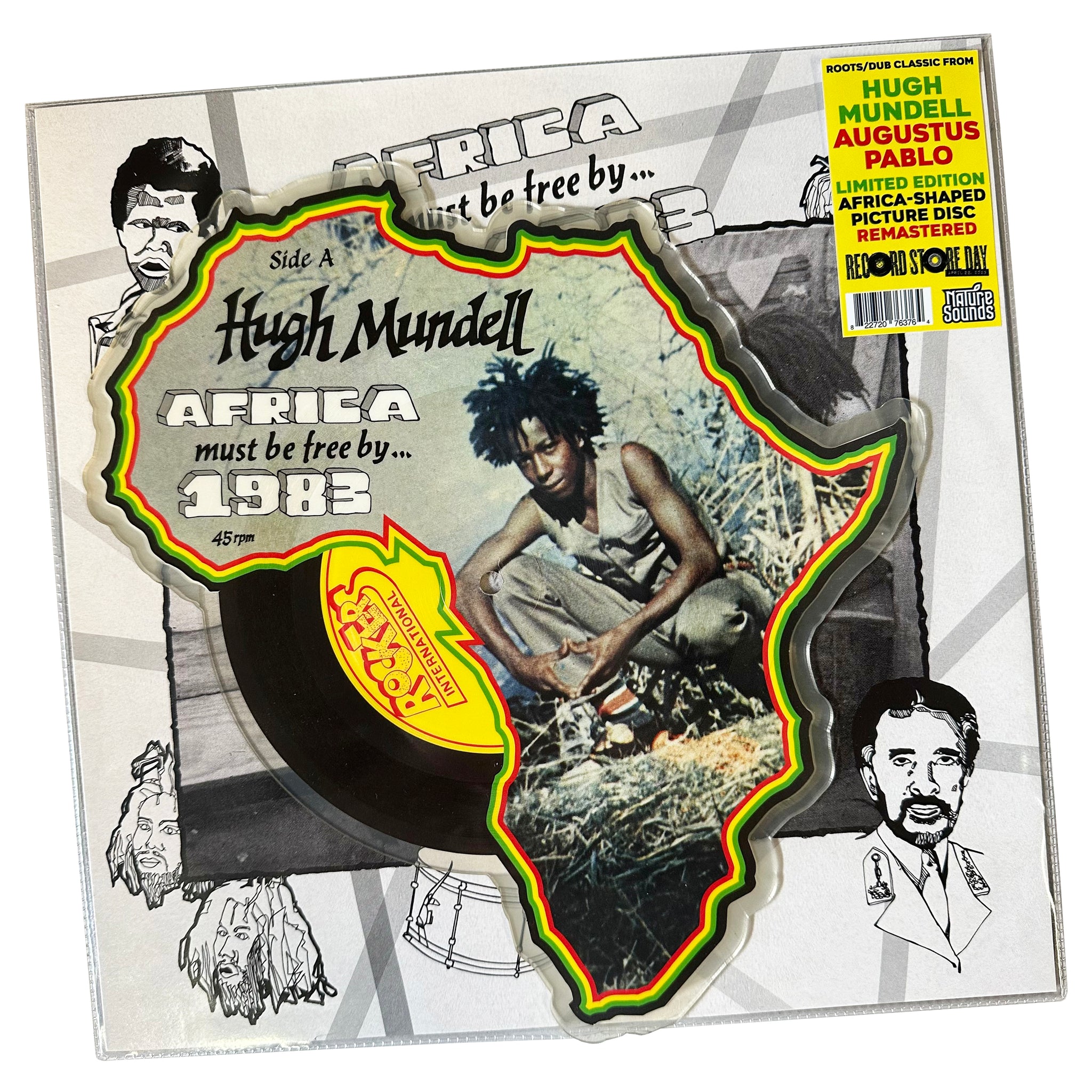 AFRICA MUST BE FREE BY 1983 (12" AFRICA SHAPED PICTURE DISC)
Before his tragic death at the age of 21, Hugh Mundell was a rising star in Jamaica's burgeoning reggae scene. In 1976, the Kingston native released the single "Africa Must By Free By 1983", produced by dub legend Augustus Pablo. The song would eventually become the title track on Mundell's classic debut album, released through Pablo's label Rockers. Now, Nature Sounds is partnering with Augustus Pablo's family for a limited-edition Africa-shaped vinyl picture disc highlighting this indelible single.
Written by Hugh Mundell and recorded when the famed singer was just 14 years old, "Africa Must Be Free By 1983" is an uplifting anthem steeped in the Pan-African ideals Mundell championed during his brief but memorable career. Celebrating the 50th anniversary of Rockers, this dazzling new Record Store Day deluxe vinyl pressing includes two rare Augustus Pablo dub mixes on the B-Side.